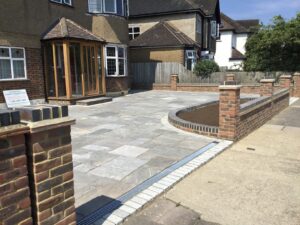 Woodstock Garden Contractors is a family run business which has been established for over 30 years. The company, owned by Paul Ferritto, provides landscaping services to customers in Surbiton and the surrounding area.
Background
Paul started his working life in the building trade as an apprentice joiner. This included carpentry and bricklaying – learning all the essential skills. Realising he preferred to work outdoors Paul left the building trade and started working in landscaping in the late 1960s. In the early 1970s he started his own landscaping business, alongside sub-contracting for other companies.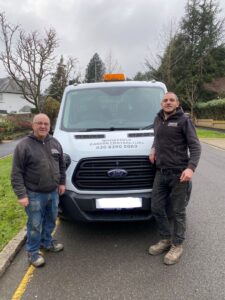 Paul was offered Woodstock Nurseries in 1984. The owners were retiring and Paul regularly used it for garden supplies. He offered his small landscaping team the opportunity to form a partnership to take over the nursery and Woodstock Garden Centre was born. Paul continued to manage the landscaping side of the business until 2002 when it was time to leave the garden centre site. Woodstock Garden Contractors became the name for the continuation of the business. By this time Paul was working together with his son Andrew and other landscaping colleagues.
The garden team
Woodstock Gardening Contractors specialise in laying natural and man-made slabs for the garden including Indian sandstone, limestone, travertine, porcelain and slate. They also undertake brickwork, fencing, pergolas, decking, turfing, planting and fitting water features. 
The team are garden designers who have a great eye for detail and unrivalled knowledge and experience. No two garden designs are ever the same which means that every project undertaken by Woodstock Garden Contractors is unique, attractive, functional and easy to maintain.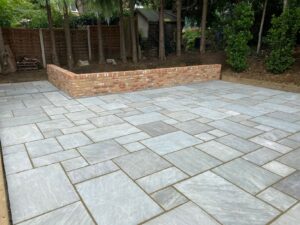 Woodstock Gardening Contractors can advise on improvements to existing gardens taking into account the environment and being sympathetic to the location and surroundings. They work from design or ad-hoc if preferred. Whether the job is large or small they can provide advice and costing to help budget for the work required.
Their high quality work speaks for itself and the firm's clients all endorse their individual gardens with complimentary letters, great reviews, repeat work and recommendations. The aim of the company has always been customer satisfaction; doing the right job at the most economical price. Whether it's a large or small project, they take pride in what they do. In working as a team this approach has been moulded into the fabric of the company.
Each landscape gardener takes the time to get to know their customer so that they can establish their needs and wants. They apply their broad range of skills and knowledge to find the best materials and plants to ensure that the customer is completely satisfied. No job is too big or too small – each of the garden designers applies the same high standards to commercial and domestic jobs of all sizes.
Looking to the future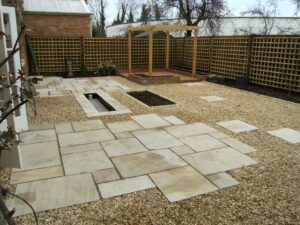 Paul believes your garden is your best friend. He has improved landscapes over the decades so they can be passed on with pride to the next generations. He says that it has not always been an easy task with challenges such as climate change, the recent coronavirus pandemic and economic restraints. However, his company has always been able to change and adapt with the times and continues to do so.
There is no better time to get this dedicated and friendly team of gardening experts on board to turn a garden around and help you to transform your outdoor spaces for now and the future.
For further information contact via:
Woodstock Garden Contractors, 38 Pine Walk, Surbiton, Surrey KT5 8NW
Website: www.woodstockgardencontractors.co.uk
Tel: 020 8390 5069
Email: paulwoodstock1970@gmail.com