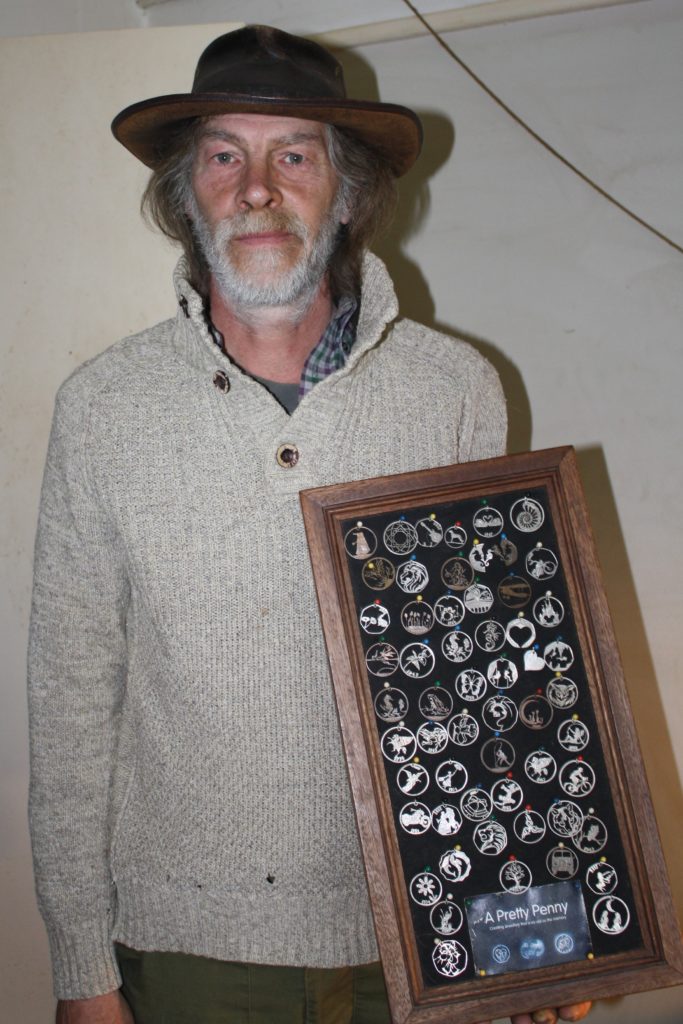 Simon Craig, the man behind A Pretty Penny, shares his passion for turning old coins into beautiful bespoke jewellery
Lots of people have all sorts of old coins in a jar, or a box, or a drawer at home. Often, they'll sit there for years, ignored and gathering dust. They're just coins, they're nothing special. That is, until Simon Craig gets his hands on them.
Simon, whose company A Pretty Penny is 10 years old, creates bespoke jewellery from old coins. He creates each piece for his customers by hand, with an image chosen by them first glued to the coin (often from a year or country of some significance), before sections are taken out using a hand drill and the remaining coin is carefully carved with a piercing saw and very fine-toothed saw blades. The results are incredibly detailed, intricate and unique pieces of jewellery.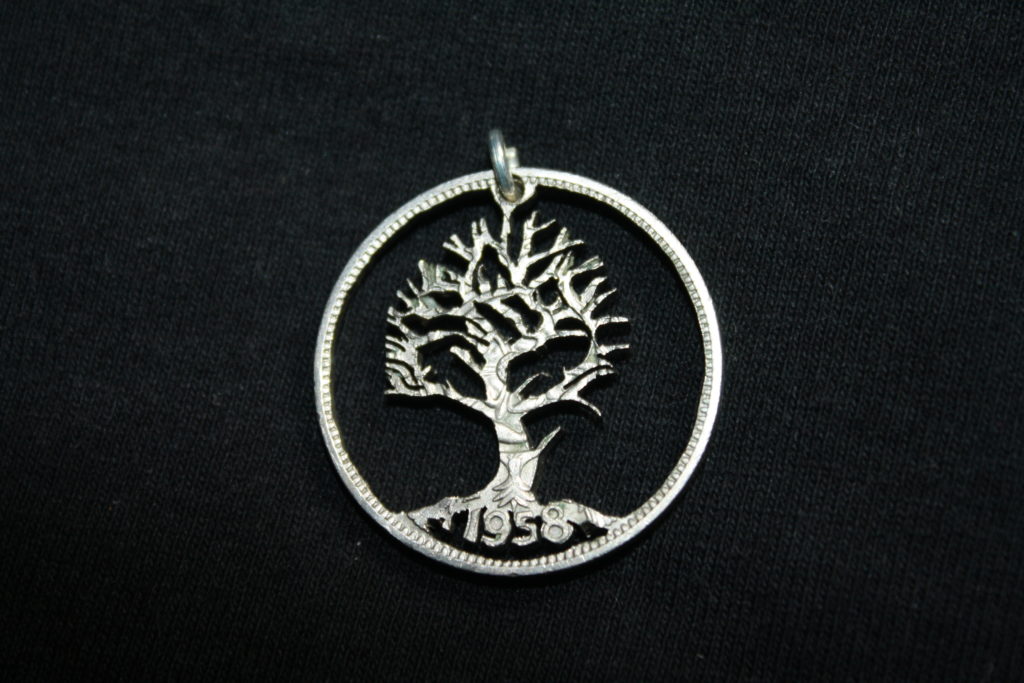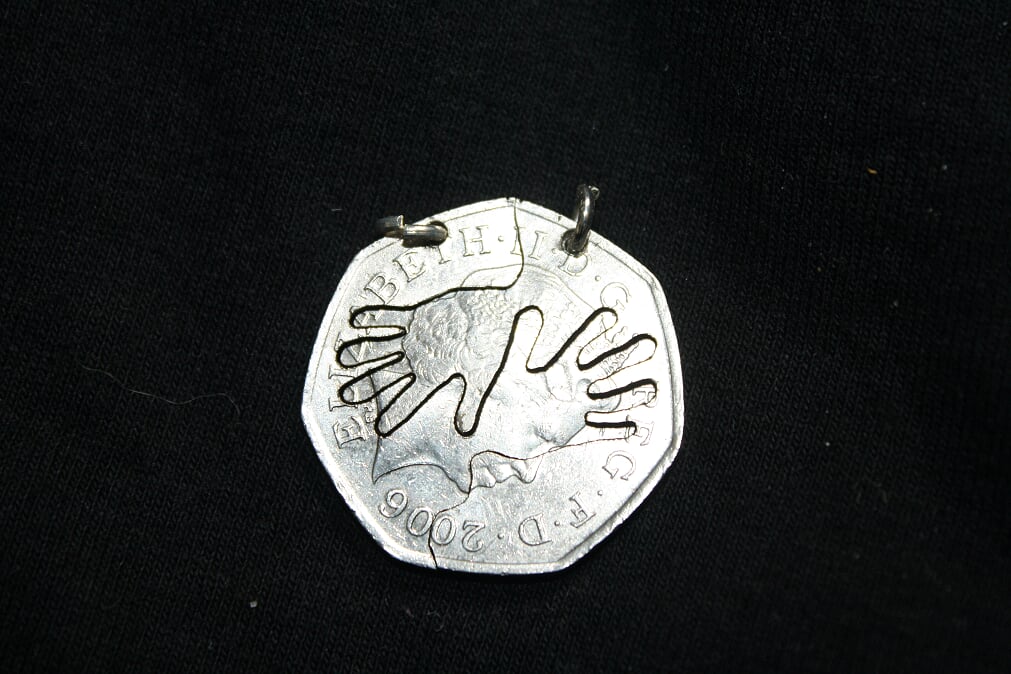 Over the years, Simon has crafted numerous amazing designs – a Fibonacci spiral into a half crown; a Disney Castle logo carved into a 50-pence piece; two boxing hares into a shilling; a 50-pence piece split into two with carved hands interlinking and rejoining the coin; a Day of the Dead skull carved into a half crown. Often the pieces Simon is commissioned to make are more than merely decorative and have an emotional meaning and significance.
"I have been honoured to make pieces for mothers who have lost their children; a little girl who had been badly burned and felt healed by 'mermaid kisses'; split crabs for Cancerian identical twins; and wedding gifts of matching pendant and cufflinks from the year of the wedding," shares Simon.
So, how did it all begin? What inspired Simon's connection to coin cutting? Well, he was recovering from a shoulder operation when he met Ady, one of the first contemporary coin cutters of England, who was at that exact time looking for an apprentice. Simon's injury meant that he couldn't continue with the hedge-laying work he'd been doing for the previous seven years – he was looking for a new opportunity and, like a lucky penny, one just presented itself.
"I was immediately drawn by the beauty of the work I saw," says Simon, "and by the fact that coins, unlike flat metal discs, give a 3D effect."
Beginning with a simple ohm symbol on a two-rupee coin, Simon worked for Ady for some time before moving on to start his own company, A Pretty Penny. He's been developing his craft ever since.
"I learnt to use Photoshop so I could take an image of the design wanted by a customer and make it coin-size," he says. "That can then be cut into a coin from the year of the customer's birth, or an anniversary year."
Simon, who specialises in crafting pendants and earrings, sells his coins online through Facebook and at various festivals around the country. He's also keen to share his passion for the process and hosts workshops for adults and children alike. Using a batch of collected old pennies, Simon guides the group through the entire process, explaining how to make pendants or badges from big, old pennies. It's a lesson in patience and one in which the majority excel.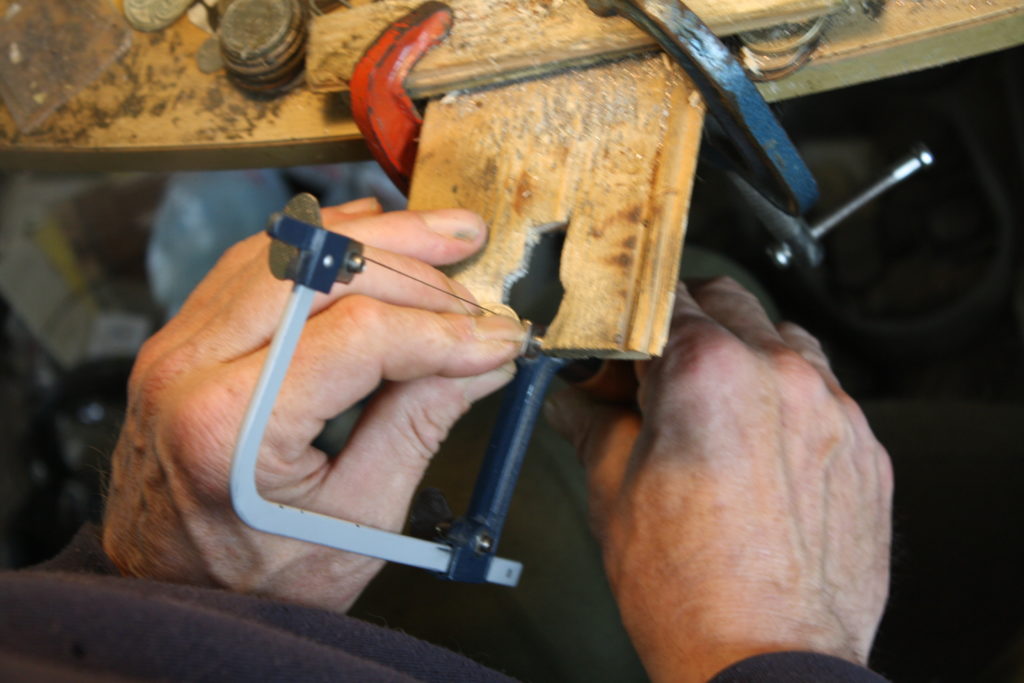 "Three years ago I decided I wanted to start teaching people," says Simon. "So I bought an old army tent, had some benches made that could break down and fit into a small space, bought enough saws, clamps and chairs so I could teach up to eight people at a time, and found a camper van that it would all fit in! I applied to some events that had a craft area and spent my first year working out what went where, how to teach the skill, what events worked and what didn't (something I'm still learning). I now have a DBS certificate and I'm booked by children's and craft areas mostly in Wales and the South West. This year I'll do about 15 outdoor events including Harlequin Fayre in Norfolk and Beautiful Days in Devon."
Most of Simon's coins come from Ebay, though he's always happy to trade his creations for rare or unusual coins and this has led him to work with a variety of currencies. Last winter, for example, he was concentrating on producing an earring range made from shillings, US quarters and French francs, most of which have limited production numbers.
To date, A Pretty Penny has over 500 coin designs and 60 earring designs and the commissions keep on coming. If that's not enough to bring a smile to Simon's face, the reaction of those who join in at his workshops certainly is.
"The people at my workshops generally make a really good job of the coin cutting, which often surprises them," he says. "They walk away proud of their creations, which is so wonderful to see."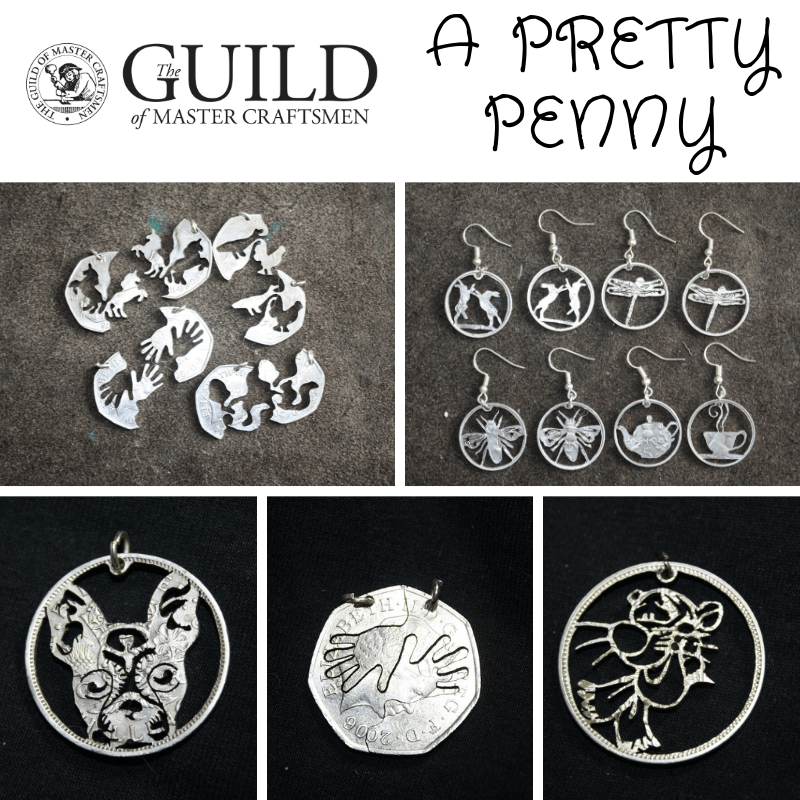 To find out more contact A Pretty Penny using the details below:
Telephone: 07929 995 747
Facebook: https://www.facebook.com/aprettypenny64/
Or visit their Findacraftsman page to see more of their work and to contact them directly: https://www.findacraftsman.com/listing/a-pretty-penny
Written By Cordelia Fellowes