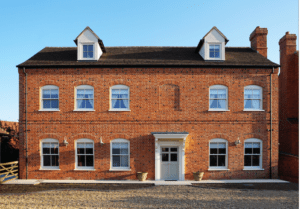 Northcot Brick, long known for the unique character of its handmade, wirecut and reclaim looking bricks, has become a name synonymous with 'master brickmaking'.
With a string of national awards to its name, the Cotswold based manufacturer has just scooped its fourth win for 'Best Brick Home' in the prestigious 2020 Build Awards, which recognise the best products, services, projects and innovations available to self-builders and renovators.
Steeped in history
Originally known as Northwick Brick & Tiles, the company was established in 1925 by Captain E. G. Spencer-Churchill, the cousin of Winston Churchill, to provide housing and jobs for the local population.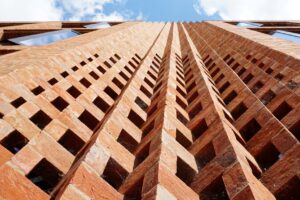 Concerned about the high levels of unemployment in the area, he hired a team of geologists to survey his estate with a view to growing material for basket making, but instead discovered a vast seam of Lower Jurassic and Middle Lias blue clay, which is excellent for making bricks. 
The company's reputation grew for making fine quality bricks with distinctive warm tones and character, which were used on several prestigious projects, including Battersea Power Station in the 1930s, then the largest brick-built building in Europe.
Traditional craftsmanship
Northcot is one of the UK's few remaining independent brick manufacturers to have retained its age-old Individual hand thrown and kiln firing techniques.  Even the 101-year old 'Pan Mill' is still used today as part of the clay processing for the production of handmade bricks and is the oldest working example of its kind in Europe.
This traditional craftsmanship combined with sophisticated weathering and 'antiquing' techniques enables Northcot to achieve effects that most modernised brickworks cannot reproduce.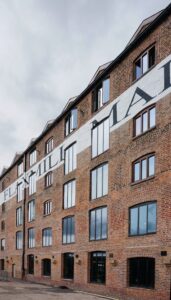 Over the years, the company has gained a reputation for being able to match most regional bricks in the country and now offers probably the largest number of brick types for its size, giving customers a wide choice of handmade, wirecut and reclaim-looking bricks and specials shapes.
Unique bespoke capability
Northcot's exceptional bespoke capability has long appealed to self-builders wanting to add individuality and value to their new build homes.
The company also has an impressive track record in building conservation and heritage work, with projects including several National Trust and Historic England properties.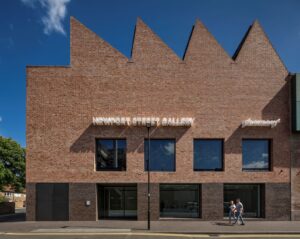 Northcot recently produced bespoke 93mm handmade 'Great Bricks' for the restoration of the historic Shrewsbury Flaxmill Maltings, dubbed as the 'grandparent' of the modern skyscraper.
Furthermore, almost a century after it was founded by Captain Spencer-Churchill, the company has come full circle as it is once again the major brick supplier for the prestigious restoration of Battersea Power Station.
Award winning architecture
Northcot's capability to supply highly complex bespoke blends is now well known in the architectural world and has been recognised in string of award-winning projects including: the internationally acclaimed Newport Street Gallery, winner of the 2016 Stirling Prize, Manchester's Whitworth Art Gallery, which was a RIBA National Winner and shortlisted for the 2015 Stirling Prize and more recently the Dorothy Garrod Building at Newnham College Cambridge, 2019 RIBA National Winner. All three were 'Supreme' winners of the Brick Development Association (BDA) Brick Awards.
For more information, contact @:
Northcot Brick Ltd., Station Road, Blockley, Nr. Moreton-in-Marsh, Gloucestershire, GL56 9LH. 
Tel: 01386 700551. Fax: 01386 700852. 
Email: sales@northcotbrick.co.uk, Web: www.northcotbrick.co.uk