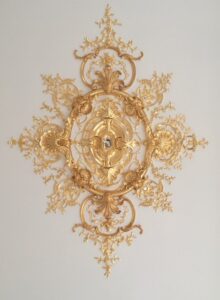 Gilding and restoration specialist Chyrowski Studio was established in Poland in 1982. Janusz Chyrowski's father, master craftsman K. Chyrowski set up the company in Wroclaw in 1982. Today the second generation continues the family tradition in gilding and its gilt wood conservation service worldwide.
Janusz Chyrowski is a gilder and restorer master craftsman. Janusz began as an apprentice in his father's studio in 1987. Ten years later he gained a diploma as a Master of Gilding Craft.  
One of his most significant projects in Poland was gilding a wall in Europe's oldest restaurant, Piwnica Swidnicka. The restaurant is in the underground cellars of the Old Town Hall in Wroclaw. Built in 1273 it prides itself on offering traditional Polish dishes and is a popular tourist destination.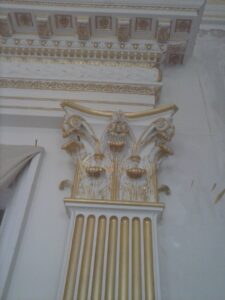 Janusz moved to London in early 2000 to further his career opportunities. London- based Chyrowski Studio is a fully licensed and insured practice in the UK and offers a superior service to antique and art dealers, galleries and museums, interior designers, architects and private collectors worldwide.
Dorota Chyrowska is also a gilder and restorer. She graduated with an MA in Protection of Monuments, specialising in conservation (from Toruń, Poland). For over 20 years she worked both for the heritage institution and in the private sector. She joined Chyrowski Studio in 2018 to work on the restoration of gilded objects.
The service
Chyrowski Studio offers water, oil or mordant gilding to the highest standard on any surface such as wood, metal, glass, stone, leather or paper. This can be architectural work in situ, either indoors or outdoors.
In addition, the studio provides wood conservation and restoration of gilt wood and polychrome decorated items, fine antique gilded furniture and picture frames.
When Chyrowski Studio take on a project they provide a condition report, conservation and restoration programme, final report and full photo documentation for their customers.
As well as restoration Chyrowski Studio can offer quality frames and gilded furniture to commission.
Artist
Building on the family tradition of gilding and restoration, Janusz has also expanded his expertise into the world of modern art and interior designs for London's clientele.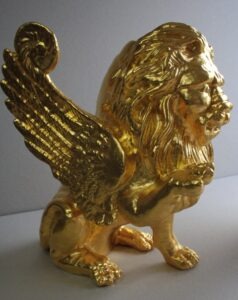 As an artist Janusz creates gilded geometrical or abstract artworks on boards or canvas using his skill in master gilding craft. These are much sought after by interior designers, art dealers and investors.
Accreditations
In addition to being a highly valued Member of the Guild, Janusz is an Accredited Member of BAFRA (The British Antique Furniture Restorers' Association), Approved Service Provider of LAPADA (The Association of Art & Antiques Dealers), Recommended Service Provider of BADA (The British Antique Dealers' Association) and Member of The Society of Gilders. Dorota is a member of the Institute of Conservation (IOC).   ​
For further information contact via:
Website: www.chyrowski.com
Tel: 07815 465726 (mobile), 020 8342 8723
Email: studio@chyrowski.com