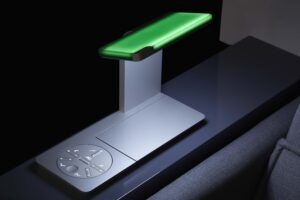 Solve 3D was first set up by Chris Hill in 2004 to undertake traditional model-making, prototypes and 'objects of beauty' for clients. Solve 3D's clients have included some of the world's leading designers and global companies.
From an early age, Chris has always been interested in design. He loved woodwork, metalwork and technical drawing at school. Even at a young age he was a problem solver, trying to make things work better, innovating and adapting.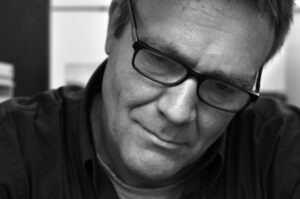 Chris studied for a two-year HND in Industrial Model Making and Technical Graphics at Hertfordshire College of Art and Design. He then worked for design consultants in London for six years before setting up his first company Benchmark Model Making in 1992 and establishing an impressive portfolio of clients.
The range of projects
As a trained Industrial Design Model Maker, the main core of the business for Chris at Solve 3D has always been traditional model-making for the design industry – encompassing product design, packaging, transport, advertising and film work.
Solve 3D has been approached to undertake bespoke design and build projects, cabinetmaking, fine jewellery and heritage projects for museums. He has worked for a number of globally acclaimed designers and named manufacturers on a broad range of projects. From some of the first available home computers to the world's most expensive mobile phone, the scope of Chris's work has been eclectic; no two jobs have ever been the same.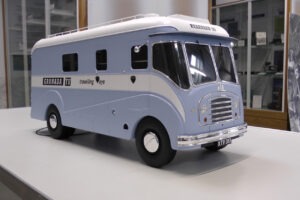 Over 37 years of business Chris's clients have demanded as near perfection as can be achieved, so in order to gain his enviable reputation, Chris has had to become a master of the skills he has acquired. Furthermore he always uses the best materials available and the most appropriate techniques for each job to achieve exceptional results.
The process
Chris is often mistaken for the designer of the things he makes, and while there is often design engineering required, in most cases, the original form, detail and finish is the work of the client. In the old days, designers would have good knowledge of manufacturing and this would inform their design. These days, designers tend to focus on the aesthetic and leave the decisions on how things are made to design engineers or people like Chris who design and build with a view to manufacture.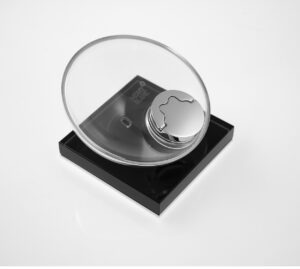 Chris considers himself a problem solver who can take an object containing a number of 'cross platform' skills and fully resolve the client's vision, to a standard second to none. His workshop is crammed with a variety of kits from traditional cabinet making equipment to traditional engineering. This is supplemented with more specialised equipment such as a laser cutter, vacuum forming and casting equipment and even a paint finishing and graphics section with silk-screen printing capabilities.
Since moving to the studio and workshop in rural East Yorkshire a few years ago Chris has established working relationships with a number of skilled local artisans and applied their contributions to cutting-edge design. Keeping traditional skills relevant by applying them to 21st century challenges is something that is important to him.
Recent times
In recent years and with the majority of the product design work going to China most of Chris's work has come from the airline industry, where Chris's team has built a number of full-size finished prototypes of First and Business class suites. There has also been a resurgence of museum, exhibition and film work.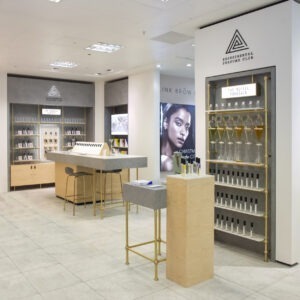 The Covid-19 crisis placed most of the planned projects on hold but curiously this has been filled by a rise in people ordering bespoke library shelving and furniture for garden offices.
Chris feels lucky to receive a variety of unusual and challenging projects which serve to maintain his love of making.
A Guild member and a true master of his craft!
For further information contact via:
Website: www.solve3d.com
Tel: 01262 490636, 07830 316806 (mobile)
Email: chris@solve3d.com