The Guild are proud to announce that we are launching a brand new Findacraftsman website!
We understand the frustrations a lot of our members and consumers have experienced with our current website, so we wanted to take our time and design a new site from the ground up to be as user-friendly and as modern as possible.
In addition to the site's new look there are a bunch of new features, including a revamped search function allowing people to free-type company names, trades and information for an even more refined search, as well as being able to browse every category available and even search using a membership number, meaning your company is even more likely to be found by the public than ever before.
Below you'll get a quick look at some of the key new features and updates to the brand new website.
Brand New Look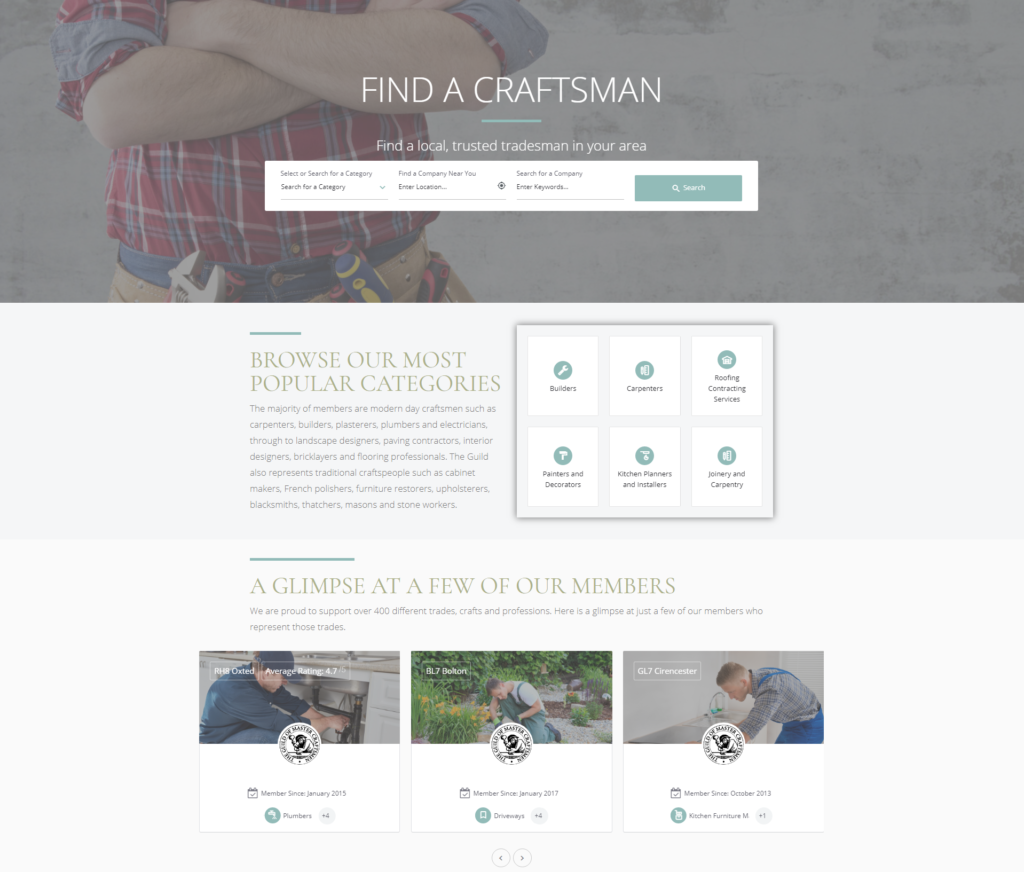 Gone is the old grey colour scheme, replaced with a more vibrant and sophisticated look for the entire Guild and Findacraftsman websites, making it cleaner and easier to navigate for both consumers and members.​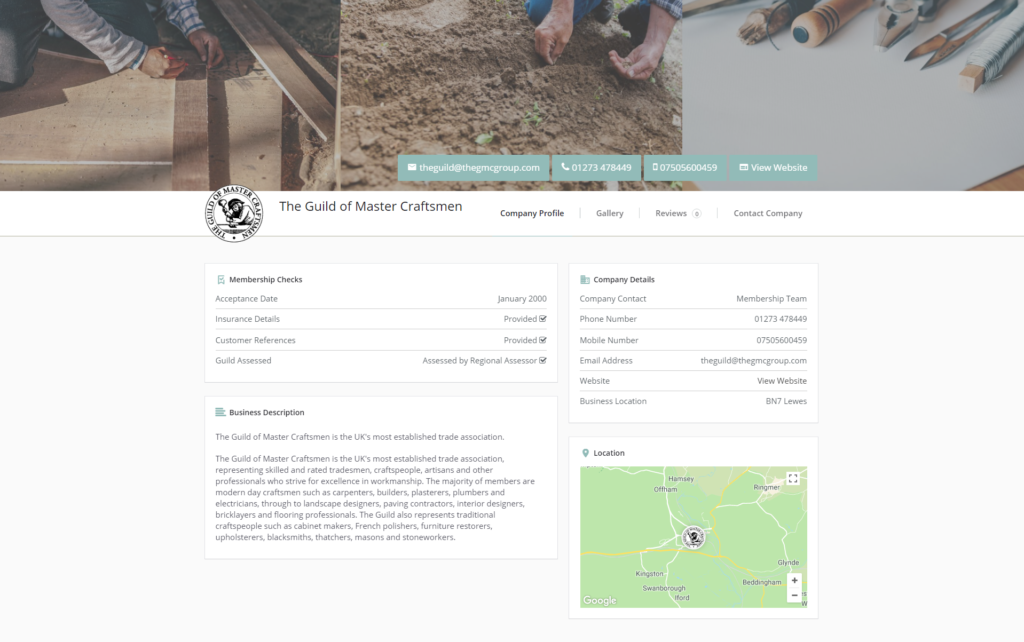 Findacraftsman listings have a new look too – a new cover on top of listings features a gallery of a company's images, as well as separate boxes to make finding out information about any of our members even easier. We've also integrated a contact form so that customers can email our members directly from their listing!
Improved Search Function

In addition to the standard search functions of selecting our pre-determined trade categories and using your location, customers can now free-type anything they can think of into our new search box, whether it be a company name or a specific type of work you want done, it's now even easier for a company to be found.
If that wasn't enough, there's a brand new 'explore' page where you can browse all the results of your search with ease, as well as being able to view every company's location directly on our map. You can also change, update and add to your search using the filters on the side on the fly, meaning there's no need to exit back to the homepage to adjust your search.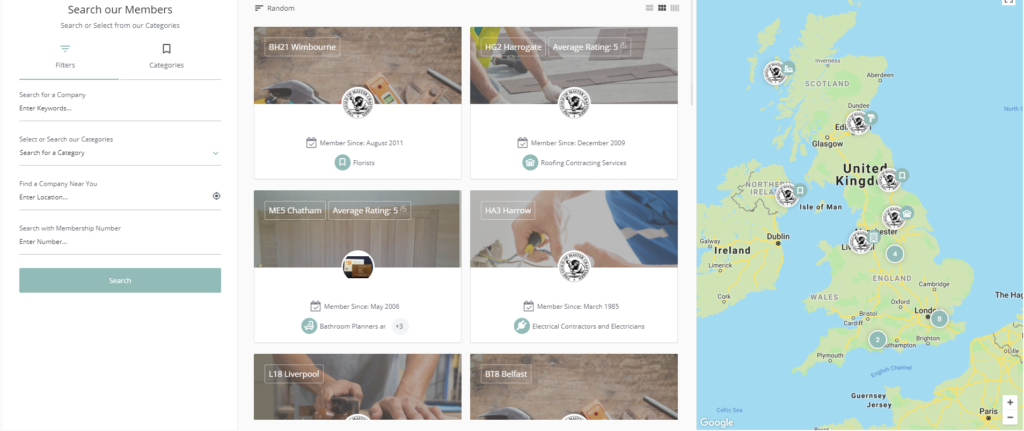 New Review System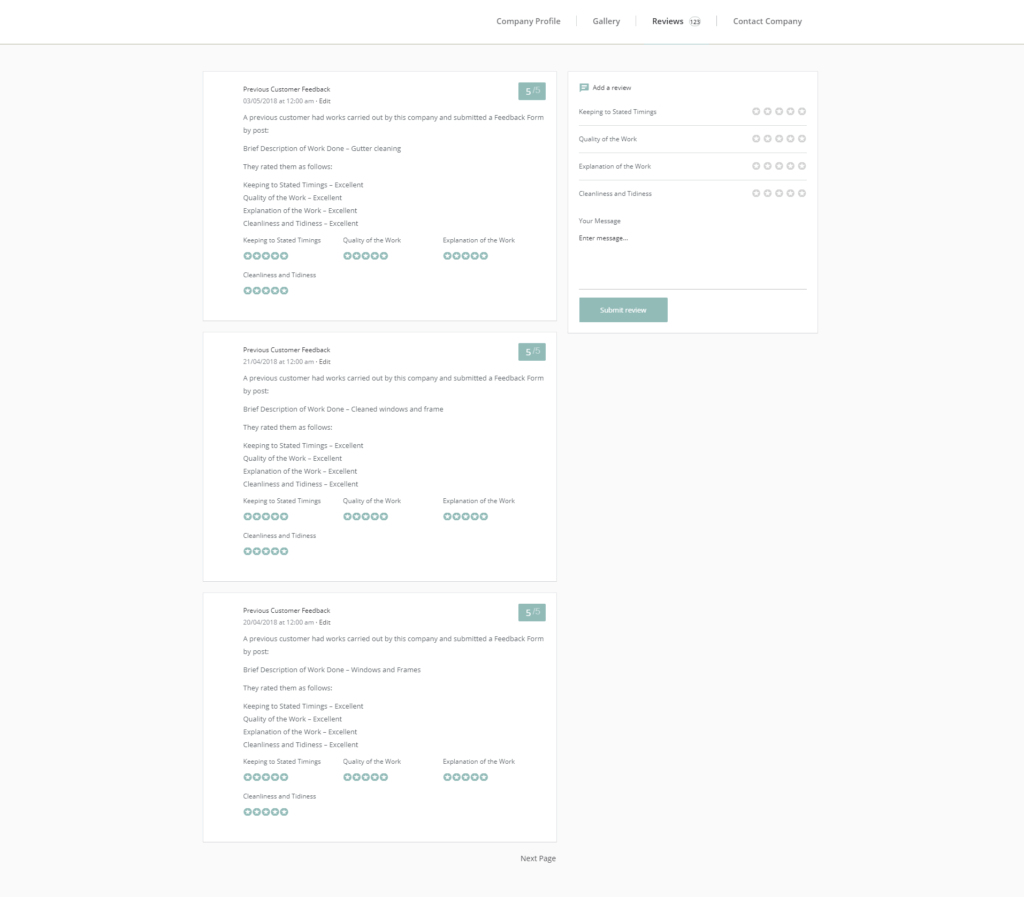 We've given our review system a complete redesign. Gone is the basic 5 star rating based on a total number of reviews, and taking its place is an entire dedicated page featuring comments and star ratings from both returned feedback forms as well as online reviews that customers can leave. Not only that, but every rating contributes to a company's overall rating, which is shown prominently in the search results and at the top of every listing.
Now that you've had a few minutes to check out some of the key features of the new website, why not give it a try and find a local, trusted tradesman approved by the UK's most established trade association at www.findacraftsman.com!