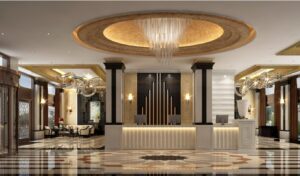 From its base in Lancashire, the family-run business Whitaker Decorators has been providing a high quality bespoke decorating service on a national scale for many years. In addition to residential clients, Whitaker Decorators has also secured key commercial contracts in the Hotel and Hospitality, Leisure and Retail industries – and pride themselves on being a long-established family run business.
Mark's story
The owner of the company Mark Whitaker, started his training after leaving school and was taught by an old school master craftsman. He learned traditional techniques, such as the art of gold leafing and marble graining. He received in-depth training on all aspects of the art of decorating and found that he had a real flair for it. He thrived on trying out his own creative ideas to see how far he could push himself – and quickly became City & Guilds qualified.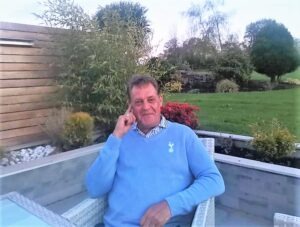 Immersed in the world of decorating, in 1981 Mark started up his company, Whitaker Decorators. Over the years the business has grown rapidly, taking on jobs all over the UK. All members of the team at Whitaker Decorators are highly trained, many of them having completed their apprenticeships within the company. As skilled and dedicated workers they confidently commit to offering a first-class decorating service, whatever the project.
The service
Whitaker Decorators deliver excellent workmanship, providing the customer with a superior service on time and on budget. They are committed to customer satisfaction and work flexibly to suit their customers' specifications. Their expertise in using premium products achieves the highest quality finish for their work.
The enviable reputation gained by Whitaker Decorators has been built up through Mark and his team's dedication and by delivering high quality services. They always put the customer first and ensuring they go above and beyond what is expected. Every aspect of the work is done with unparalleled attention to detail, underpinned by impeccable client service and aftercare.
To make sure the team and clients feel comfortable and well looked after, Whitaker Decorators are partners with Peninsula, an award-winning health & safety consultancy. This ensures that every precaution is taken to create a safe, risk-assessed environment for working so every job is carried out in a safe and secure way. Working alongside Peninsula, provides the confidence that they are working to the highest industry standards.
Whitaker Decorators also work closely with the Construction Industry Training Board to ensure constant updating of procedures and are fully compliant with all CDM and Health & Safety regulations. They also have accreditations with CHAS and other approved schemes in the industry.
The Eden Bar
Past jobs for the Whitaker Decorators have included the breath-taking Eden Bar, created in both Manchester and Newcastle, where the theme was 'Escape to the gardens of Eden, a reveller's vision of botanical bliss'. Whitaker Decorators achieved the effect by managing to incorporate nature inside the building with the neon dance rooms above. The overall effect was stunning and completely unique, combining paint and vinyl wall art to achieve the desired effects that were both modern and eclectic.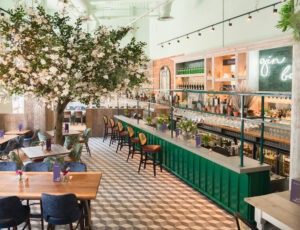 Sellafield
Another challenging job was in the Thorp building at Sellafield in Cumbria. Mark had to research and source paint for the building that contained no nuclear reactive ingredients! Sourcing suitable material, eventually imported from Holland, was just one aspect that made this contract an enjoyable experience. This dedication to detail is a key part of the service that Whitaker Decorators offer. Each door throughout the entire building required 30 coats on both sides, but with Mark's enthusiasm and love for the job, he and the team completed the task on time and on budget.
Mark's vast knowledge and experience serves him and his clients well and being so dedicated to his profession, he enjoys suggesting his own visions and ideas on how to push jobs further.  
The future
With a number of new contracts, the company is excited to see where they can go next.
Despite the interruption of Covid-19 throughout 2020, Mark and his team have stayed positive and have a number of great ideas for ways to give back to the local community. One idea is to help young school leavers learn the true art of decorating, something that Mark is particularly looking forward to.
Having also recently re-launched their website and social media pages, and with new jobs coming up, Whitaker Decorators have a bright future ahead of them.
The Guild is proud to support them and look forward to seeing the next stage of their journey!
For further information contact via:
Whitaker Decorators, Units 4/5, 9 Chorley Road, Blackpool FY3 7XQ
Phone: 01253 390380
Website: whitakerdecorating.co.uk
Email: whitakerdecorating@hotmail.com