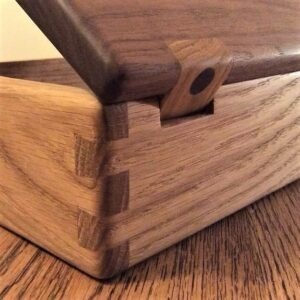 Founded by furniture maker Laurence Pitcher Spalted creates bespoke furniture, interiors, luxury personalised gifts and accessories. Spalted is based on the outskirts of Deal in Kent and works for clients across the UK and beyond.
Laurence combines his unique and practical designs with traditional craftsmanship. With 15 years of experience in furniture design, his vision for Spalted was to create bespoke design solutions for contemporary and traditional living.
Background
As a child Laurence lived on his grandparents' smallholding and he grew up with a passion for nature and the environment. His grandfather was a wrought iron draughtsman by trade and Laurence learned the basics of engineering and practised with metal and wood on his grandfather's lathe. Eventually he started making wooden spindles, bowls and plates as a hobby along with small pieces of furniture.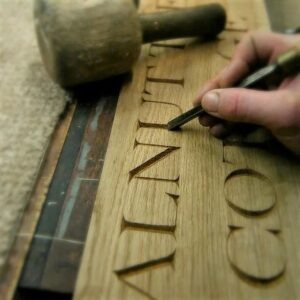 Laurence studied and worked in engineering for a number of years gaining the experience and accuracy that he now uses in woodworking. His work in the construction industry led to becoming familiar with all the trades including plenty of experience in renovating period properties. Laurence has always enjoyed the woodworking side of his work and was keen to learn more.
When Laurence felt his artistic flair was not being fulfilled in engineering, he went back to college to study furniture making with Barry Feldman (RCA). He also had the pleasure of working with Paul Crudge who had studied furniture making with the renowned John Makepeace for ten years. Laurence gained valuable experience from working with him.
Finally, Laurence went into bench joinery with Andrew Jaynes Timber Windows and Doors in Kent undertaking joinery, finishing and glazing and supervising site work before starting up his own business at Great Mongeham with Spalted.
Inspiration
As a woodworker inspired by nature and the environment, Laurence lets the natural beauty take form and shape the appearance as nature intended. This becomes a constant reminder of the origin of this beautiful material in the furniture, benches, kitchen units and gifts that he creates.
Working techniques that are used to create pieces for different clients include cabinetmaking, seasoned wood joinery, green woodworking and joinery, steam bending and carving. Spalted are also able to access trees and turn wood into planks on a client's property so they can be made into furniture of their choice. The wood is then stored for seasoning until ready for use.
Laurence's designs combine modern needs with an understanding of how materials work and move through the seasons. His furniture-making combines clear clean lines with function and refined practicality. He is also keen on sustainability for the future.
Bespoke items and project management
Laurence excels as a furniture maker, carpenter and joiner who can work on a variety of bespoke projects helped by a team of skilled craftsmen. No job is too small for Spalted to undertake. They can provide a very flexible approach to the design of a bespoke piece of furniture whether it is a handmade sign, coffee table, bookcase or staircase or an entire newly designed kitchen that meets an individual client's needs and tastes.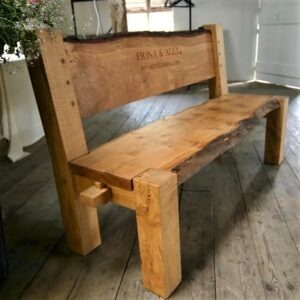 Spalted undertake individual projects such as doors or windows, they can also complete full house period renovations or new builds working alongside architects, building control and all the relevant trades. They aim to provide the client with a seamless and smooth running project that suits the period of their property.
There is a wide-ranging portfolio of successfully completed projects carried out by Spalted that can be found on the company website.
Online sales and reviews
The company also has an extensive online shop with smaller items such as accessories or gifts that can be personalised for the home and larger items of furniture that can be made or sized to order to suit a client's requirement.
Spalted carry out all its work with a professional approach, reliably and efficiently – and all their work is finished to a high standard. Their skill, creativity and workmanship makes them an ideal fit for the Guild of Master Craftsmen. Customers highly recommend the quality and cost of the work carried out by Laurence and his business. The results are not only beautiful and timeless, they are also practical and functional for everyday use now and for the future.
For further information contact via:
Email: contact@spalted.co.uk
Tel: 07864 687588