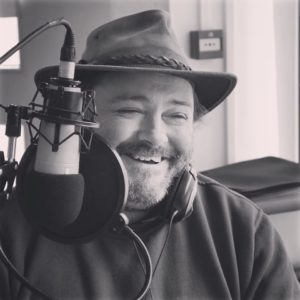 When Stuart joined the Guild in 2008 he was a 'tradesman', offering a wildlife gardening service and consultancy. He also wrote for magazines and presented a wildlife radio show on Radio Cherwell, the Oxford Hospital Radio.  
Stuart grew his business steadily from 1988. By 2010 he was tending over 250 projects a month. The following years were highly stressful and took him to his limit. By the end of 2011 he started having a physical payback from all the stress it caused and was experiencing a number of serious health issues. 
Around this time Stuart discovered a sensory awareness with nature that helped him manage his pain and wanted to explore this further. He started to give semi-regular talks, which he'd done before. He noticed that when he put on his trademark hat and spoke, the pain would go for a while. He was thinking about managing pain with sensory awareness. 
It was shortly after this that Stuart started to develop the alter ego of The Wildman. It allowed him to be someone else, away from the pain.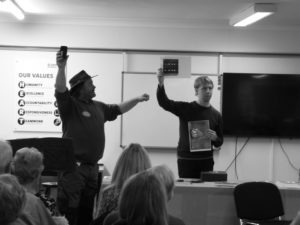 Stuart went out networking amongst the business community. He wanted to gain ideas about his future and to start collaborating and building his business. He evolved Stuart Mabbutt Gardening Limited into a consultancy. It uses tutorials with clients called Gardening By Numbers. 
Wildman Productions was developed as the platform for the radio. The Going Wild With Wildlife radio show, broadcast on hospital radio stations, offered listeners a connection with nature and aimed to help them with their wellbeing and recovery.  
To provide Stuart's talks and writings Wildman Environmental learning was born. This aimed to provide stress management through nature for companies and individuals.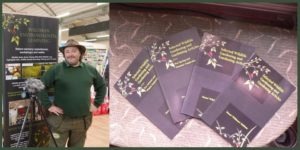 Stuart developed the concept of the corporate and public workshop. This was about using the senses to engage people with nature, making it relevant to daily life. The corporate workshops were a stress management and team-building programme. Stuart produced his top 10 tips for employees and his top 10 tips for employers to help staff stress management. 
Stuart then launched the People's Countryside project. This made the environment's voice heard through podcast, radio, photography and film.  
The People's Countryside Environmental Debate Podcast was born from that. The format is being taken live onto the stage as Environmental Debate Live and Unscripted.  
It's being evolved into a show with an exhibition of photographs and interactive drama. The audience being motivated and mobilised to take action to help make a difference to the environment. The show tour is being developed to be taken around small local venues to make a full impact. In the future, a large venue such as the O2 Arena is seen as something to aim for. 
Stuart has continued to write widely for magazines, has recently published his first four books on the subject, and is busy writing five more on a range of subjects.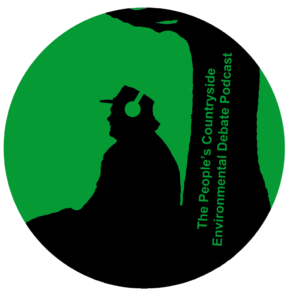 He believes that being open and real in business, while being honest about his health constraints helps to build a sustainable business. He thinks this is something that will last beyond his own lifetime. 
The links that he develops through the corporate workshops offer added value. Companies are able to support his wider creative work. He also offers the companies who support him more publicity through becoming involved in his wider work. 
How his health issues, which include rheumatoid arthritis, affect his business is part of his story. His business isn't sales driven. It's a followable story and supported by funding. Clients, sponsors and funders who recognise the value and importance of Stuart's work provide the support his business needs. 
Stuart now has the package he has been striving for. But he says he is still growing – as a business and as a human being. 
The Guild wish him continued health and success! 
wildmaninspires.co.uk 
thepeoplescountryside.co.uk/podcast 
thepeoplescountryside.co.uk 
speakernet.co.uk/speaker/149/stuart-mabbutt 
Purchase some of Stuarts books here!
For further information contact: 
Email: stuart@wildmaninspires.co.uk 
Tel: 01865 747243 / 07798 825469