Nathan McCarter Joinery has been delivering bespoke timber windows and doors since 2007, giving discerning customers excellence of quality and service from concept to completion and aftercare.
Intending to develop perfection in all their Accoya windows and doors, Nathan McCarter Joinery integrates period design and styling with traditional, handcrafted expertise that sits flawlessly with your interior decor and exterior architecture.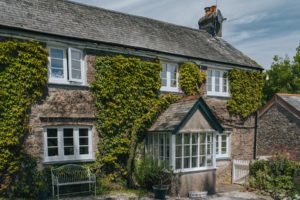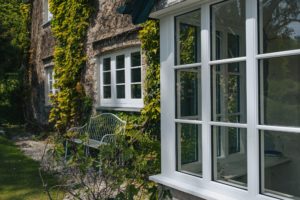 From modern homes and traditional or listed buildings to renovation or refurbishment projects, Nathan McCarter Joinery's bespoke service brings together master artisans, traditional methods, and contemporary tooling for your requirements.

Complete project management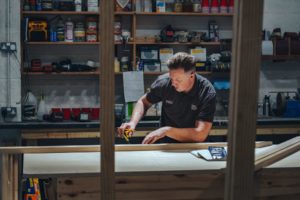 Nathan McCarter Joinery pride themselves in offering you a complete service with every stage of production taking place in their workshop – from initial concepts and ideas to fully detailed plans, manufacturing, glazing, and finishing all happens under one roof. They are also able to dispose of your existing windows and doors, giving them an area ready for their expert installation service and the fitting of your new units.
But it's their experience in heritage and period joinery that gives them specialist knowledge in working within conservation areas and on traditional properties as well as listed buildings. With their craftsmanship covering all styles of joinery, from period to architectural and historical commissions, their dedicated office team will project management and help you with any building consent or listed applications. 
Environmentally sustainable
Every door and window Nathan McCarter Joinery creates are unique, handcrafted, and made to measure from Accoya timber. Their motivation to use Accoya lay in its sustainability. As well as being naturally renewable which can be grown in 25 years, but will last many decades in application with the correct maintenance – it is non-toxic and can be re-used & recycled safely.
Accoya has a high level of durability and stability. With swelling and shrinkage reduced by up to 75%, Accoya increases the lifespan of any external product, giving an excellent all-round performance and the benefit of fewer maintenance costs – all with a minimum guarantee of 50 years.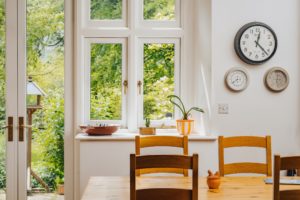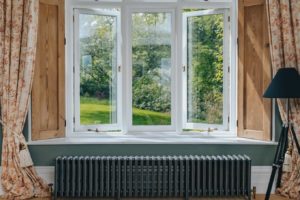 Nathan McCarter Joinery also do as much as they can to be an environmentally forward-thinking company. Wherever possible, they re-use packaging from suppliers, saving on plastic waste, and use water-based paints, eliminating any harmful solvents and reducing the release of volatile organic compounds (VOC). Even their workshop is heated by an eco-friendly wood-burning stove using waste from Accoya windows.
For further information, contact:
Address: Nathan McCarter Joinery, Unit C, Crelake Industrial Estate, Pixon Lane, Tavistock, Devon. PL19 9AZ.
Tel: 01822 615010
Email: info@nathanmccarter.co.uk
Website: www.nathanmccarter.co.uk
Find a Craftsman: https://www.findacraftsman.com/listing/nathan-mccarter-joinery-ltd