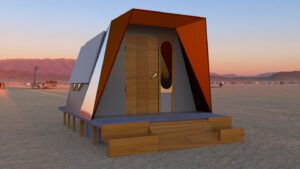 GM Design Build is based in Manchester and provides a complete design service from concept to build and installation. Work ranges from interior and exterior design to shopfitting and furniture. It also offers bespoke joinery and carpentry, including scenic carpentry, performance and art installations as well as exhibition work and propmaking.
Unique & innovative.
The company uses unique, innovative products to work with. The work they do is practical, affordable and finished to a high standard. With attention to detail, GM Design Build uses an array of media and medium. This often connects the traditional with the contemporary.  
GM Design Build specialise in tailoring customer's requirements towards a one-off solution. As part of a full service, they make sure that all the client's initial specifications come together. The products are crafted using the finest materials available, where possible coming from sustainable sources.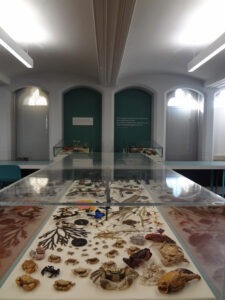 Recent projects.
Recent commercial clients include: Manchester International Festival, Whitworth Art Gallery, The Lowry, Contact Theatre, Z Arts, Ferens Art Gallery Hull, The High Steward of Hull (City Council) Peter Mandelson, EC Creative – BBC/Media City, Manchester Museum, Manchester University, Country Living Magazine, Liverpool Philharmonic and the Sterling Event Group.
At the heart of GM Design Build is designer-maker-craftsman Philip John Barrett Ratcliffe, who has spent 25 years in associated craft, design and wood trade sectors. He is a practicing artist who uses his design and fine-art skills to create commercial and domestic products.
Barrett Ratcliffe went on to develop his woodworking, design and craft skills in a wide range of areas. This includes the theatre, furniture and fine arts. He continues to add new skills such as stained glassmaking and metal-smithing. This means he is able to provide a broad arts and crafts practice for today's clients.
Future aims.
The company prides itself on having achieved a wide portfolio of highly crafted and creative works. Now their ambitions lie in continuing to be a well established, highly regarded trading name.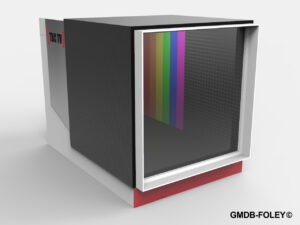 Barrett Ratcliffe is the first port of call for clients looking for a skilled, multi-disciplinary maker. Clients may want something to make them stand out from the crowd, or simply to get some practical tailor-made solutions.
Some of the key projects Barrett Ratcliffe is currently working on include a fit-out for a private client, a set design for the Lowry and bespoke handcrafted furniture for the Manchester Museum. Alongside designing and building timber outbuildings and dwellings for both private and commercial sectors. They are also releasing a product range of utilitarian furniture.
Barrett Ratcliffe's fine art practice currently involves design, drawing, printmaking and stained glassworks. These can all be viewed via his blog.
Check out their Guild profile here.
For further information contact:
Website: gmdesignbuild.co.uk
Tel: 07808 607324
Email: phil@gmdesignbuild.co.uk
Blog: generalmagnetic.wordpress.com