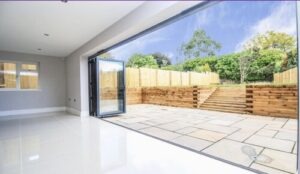 David Newell and his team at DGN Building Services pride themselves on the quality of the building projects they undertake. Their work covers the areas of Berkshire, Buckinghamshire, Oxfordshire, Surrey and London.
DGN provides a wide range of services and aims to complete cost-effective and stress-free building projects for all their clients. Customer care is at the heart of every project the company takes on. David understands the importance of communication before, during and after a project in order to meet the full satisfaction of their clients.
If a customer wants to expand their home then building an extension is a possible option. DGN will then work closely with approved architects who can help plan and design a perfect living space. From a simple garage conversion to a full house extension, DGN is involved at every stage. The extension could be a family room, dining room or even a new kitchen. With a two-storey extension, one or more bedrooms can be added, a home office, artist studio or a new bathroom.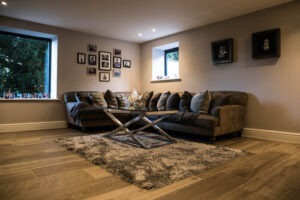 Alternatively when a property has been neglected for some time, DGN may recommend that the best course of action is to refurbish it as a single project. In this way, the refurbishment job can be managed to a single plan, avoiding several piecemeal projects. A full property refurbishment project has the advantages of lower costs and a faster completion time and provides a simpler process than a number of separate jobs.
DGN has the property refurbishment expertise to handle everything from structural tasks such as removing or adding walls to repairing or replacing roofs, drives and patios to final finishing jobs such as plastering, plumbing and woodworking.
The company are proud to have featured on George Clarke's, Channel 4 series Old Home, New House. This project took place in Taplow, Buckinghamshire. This 18th-century gatehouse had angled spaces and a huge fire breast that divided the two living rooms. The first part of the renovation was to create an open floor plan to make better use of the living space. The second was to increase the room space by raising the roof in the living room. This uncovered some beautiful supporting beams, which added style and provided a contrasting effect in the home.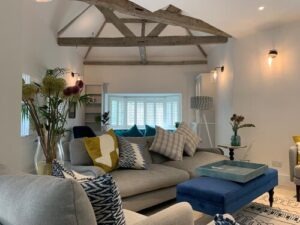 Another example is a remarkable house renovation project in Henley-on-Thames. Starting in early 2019 and finishing in the autumn, DGN worked tirelessly to complete this house to the highest of standards. A full renovation was undertaken where the aim was to modernise the interior and exterior to give the house a sleek and stylish feel. DGN wanted to take advantage of the substantial living space in the house by installing more windows to allow natural light. The project was successfully completed on time and on budget.
In this programme, the high standard of craftsmanship DGN provides to each customer was fully in evidence.
The DGN team were extremely pleased with how this project worked out and felt it showcased their skills and how they work perfectly as a team. 
We are proud to have the DGN team as part of the Guild family!
For further information contact:
Website: www.dgn-building.co.uk
Tel: 0800 1777 030
Mobile: 07939 400 871
Email: dgnbuilding@yahoo.com
'For all your building needs'