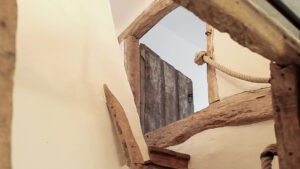 HNB Construction is a prestigious building contractor covering the areas of Oxfordshire, Berkshire and Buckinghamshire. Highly skilled in restoration crafts as well as modern construction, HNB takes on larger projects of special interest. HNB works in partnership with clients on new builds, renovations extensions and refurbishments. They also take on challenging smaller works on historical and listed buildings.
Background
Founded by directors Anthony Nicholls and John Hoddinott in 2017, HNB has gained an excellent reputation as a specialist construction company. HNB work together with clients who are looking for a builder that provides advice, support and efficiency and a superior service.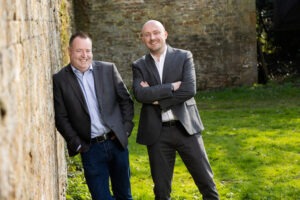 Anthony and John have been in the construction industry for over 20 years. They have created award-winning buildings and innovative design concepts and long been at the forefront of cutting-edge construction. Anthony is a qualified quantity surveyor and works closely with HNB's clients on the office side of operations. He understands the needs of the project including pricing, challenges, costings and the financial side.
John is an experienced builder and site/contracts manager who looks after the practical side of the business. He is sensitive to the history and beauty of original materials, and his background in modern construction techniques and materials helps him understand a client's desire to restore a beautiful building and preserve it for the future. Together Anthony and John bring a vast knowledge and experience to HNB.
Working with clients
Anthony and John take time to engage with their potential clients. Talking through a project in the planning stages enables Anthony provide the client with advice about materials, budgets and expectations, saving the client time and avoiding potential issues later.
After initial consultations HNB can meet their client's needs by carefully selecting the right manager and team for each job. These site managers are sensitive to the building, the client, their vision and the challenges ahead while collaborating closely with other professionals involved.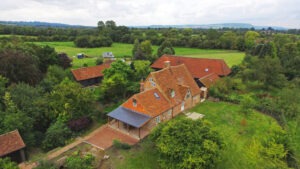 Dock Farm
The first project the company worked on was Dock Farm, an award-winning barn in the Oxfordshire countryside. The owners of the 17th-century listed building wanted a quintessential English countryside retreat. HNB had to make sure that every historical detail was enhanced and featured, working closely with the clients to ensure they were able to realise their vision for the property. Every detail was considered and site team personally scoured local reclamation yards for items they could utilise on this renovation!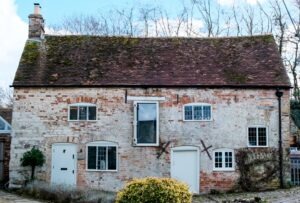 The result is a beautifully renovated building that structurally looks like it would have done 200 years ago. The barn was 'highly commended' at the Chilterns Buildings Design Awards in 2019, when the judges made special mention of the development for its 'rigour and restraint, and for the meticulous care with which the works were carried out.
Lower Mill
Lower Mill in Wiltshire is another example of HNB's work. Purchased by the clients 2004 in a dilapidated state, the HNB construction team were called in to work on the 17th-century water mill some ten years later. The listed building needed a complete renovation, whilst providing a modern contemporary living space. They needed to keep the mill's industrial origins intact by using original brickwork, stonework and timbers. The successful mixture of contemporary design and original features was achieved by working closely with the client and architects to achieve their vision.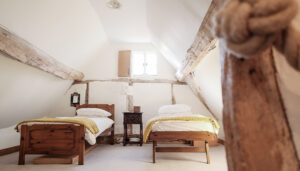 Methodist Church, Marlow
Most recently HNB has completed works on the Methodist Church in Marlow. The aim was to provide a new extension for the coffee shop, in keeping with the original features of the church. HNB also added an extension to the back of the church, new toilet facilities and a new commercial kitchen. Early engagement is especially important with this type of project, and this allowed the project to run smoothly and minimise disruption to the church's activities. Now the 30-week programme is complete the church can welcome back the parishioners and café patrons to the new and improved premises.
The future
Anthony and John have built up their business through word of mouth in Oxfordshire and have gained a strong reputation. They remain hands-on with all their work with clients. They care about the process and the service they provide as much as the end result and have an extensive portfolio of successfully completed jobs. HNB has also received recognition for their work as finalists in the Oxfordshire business awards and Cherwell small business awards. Clients are happy to show off their award-winning homes on the HNB website or YouTube.
With their background, experience and outstanding results, HNB aim to expand their portfolio further and continue to provide a superior service to customers.
For further information contact via:
HNB Construction, Unit 5a, The Stables, Croughton Bottoms Farm, Tusmore, Bicester OX27 7SL
Phone: 01491 526426
Email: office@hnbltd.co.uk