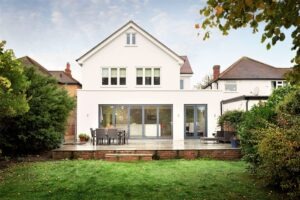 Full-service building company Hayman Developments has been helping to bring construction dreams to life ever since it was founded in 2014. The company has established a well-earned reputation with private, commercial and architectural clients across Surrey and the surrounding areas for new builds, high quality extensions and refurbishments.
Founder and Managing Director Adam Hayman has brought an impressive wealth of experience and knowledge to the company. His background in the industry goes back nearly 30 years as a highly-skilled designer and builder of exclusive properties in London, Surrey and the surrounding areas. Hayman Developments today is still very much a family firm with family members involved in many aspects of the day-to-day running of the business.
With an office in Epsom, the company offers an extensive range of building services. They work with clients in Surrey and the surrounding areas on high end design projects of every size and specification. From loft conversions to home extensions, Hayman Developments provides a full service from design to completion. With a customer-focused approach the company has gained a reputation for completing every project to the very highest standard.
Starting the process
Creating a dream home, extending a property or renovating a family home can be a daunting task for customers. Adam aims to provide his clients with a stress and hassle-free build experience. Full support and advice are provided to ensure a smooth process from start to finish. The first step is to sit down with the client to discuss the project in detail. This includes the technical advice needed to help a property reach its full potential – whether the work involves a small alteration to a property or a large conversion or renovation.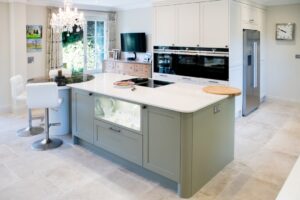 At this stage, Hayman Developments can provide clients with a guide to costs and timescales, along with surveys and quotations. Once the design is agreed the project will move to the next stage, which may include building regulation drawings and specifications. If planning permission is required, a Hayman architect draws up plans for approval, structural calculations are worked out and the process of planning permission is carried out.
A growing portfolio
Hayman Developments has a reputation for quality new builds and larger building projects with private clients, developers, architects and high-end commercial clients. This includes ultra-modern contemporary projects, offices, new-build character and executive homes and the restoration of period properties.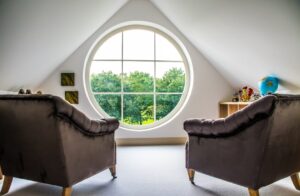 With a growing portfolio of individually designed new build projects, the company has the capability and experience to deliver homes of outstanding quality and can provide a full turnkey service. Accustomed to working in partnership with architects, the company has delivered a wide variety of outstanding new homes in some of the most prestigious areas in Surrey.
Full service solutions
Hayman Developments undertake projects of every size and specification and may be working on several different projects at any one time. Alongside new builds are extensions, conversions and renovations to both contemporary and period homes. Sometimes they are required to return a period property to its former splendour, but with a modern twist that incorporates the refined luxury of modern living.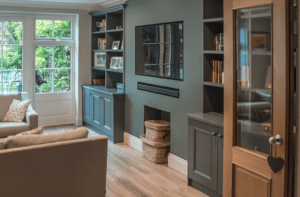 All the work carried out by the company will improve the function, comfort and value of a property. A full service for an extension, for example, covers everything from groundworks and damp-proof courses to brickwork, structural work and internal services, such as plumbing, heating and electrics as well as decorating. It also meets the highest standards, working in compliance with the latest planning and building regulations.
A passion for craftsmanship
Hayman Developments has carried out a broad variety of successful projects to suit individual clients and has a broad portfolio. Regardless of the scale of the project the level of service remains the same for every project, from start to finish. The work is competitively priced, while quality of their work and outstanding customer service has resulted in satisfied customers and positive testimonials.
From design to build completion, the craftsmen at Hayman Developments are passionate about delivering the finest levels of craftsmanship, which makes them a natural fit with the Guild of Master Craftsmen. They have developed a superb reputation with their clients across Surrey, exceeding their expectations and even attracting clients in London's affluent enclaves of Chelsea, Kensington and Knightsbridge.
For further information contact via:
Hayman Developments, City Skyline, Global House  Business Centre, 1 Ashley Avenue, Unit 103, Epsom, Surrey KT18 5AD
Tel: 01372 279175, 07943 640832 (mobile)
Email: info@haymandevelopments.co.uk