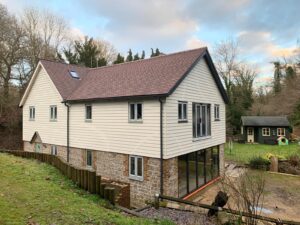 GJL Brickwork is based in the Weald of Kent and specialises in all aspects of brickwork, stonework and construction in the South-East of England, from small minor repairs to one-off new build projects.
GJL Brickwork's owner Gary Lee grew up in Kent and gained experience working with building contractors on sites in the local area. Taking a keen interest in bricklaying, Gary went to a local college to become qualified in City and Guilds to NVQ 2 & 3 – fitting his college studies around jobs to gain practical experience. This included working on building sites for new houses as well as retail complexes. He also carried out smaller projects for family and friends in his spare time to build up his portfolio.
In 2009 he decided it was the right time to branch out and start his own bricklaying company – GJL Brickwork Ltd. Although at first the focus was solely on bricklaying and the projects were small one-off builds, he soon received enquiries about larger projects and large-scale restoration projects on listed buildings.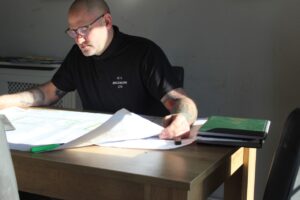 Brickwork, stonework and restoration projects
Today Gary and his team offer a range of work in brick and stone, including restoration work for customers. This includes brickwork projects such as constructing boundary walls, garden walls and decorative work. They are also skilled in stitch drilling (a method used to create accurate openings in walls or floors).
Their expertise in stonework includes a vast knowledge of Kentish ragstone – a traditional local limestone that has been used for centuries. The lime mortars and traditional techniques used for working with ragstone date back to the 1600s. The team are skilled in using ragstone and lime mortar, often used to build boundary walls. It is also used for repairs, rebuilds and restoration to listed properties or those in conservation areas.
They also have extensive knowledge and experience in carrying out repointing works to historic buildings – from large estate properties to small brick repairs.
Transforming homes
GJL Brickwork can also help customers looking to transform their homes. Having built up good working relationships with reliable local tradespeople over the years, Gary can provide full project management for many building projects – including extensions, conversions, renovations, repairs, garden projects and new builds in the local area – carrying out the complete project from the groundworks through to the finished build.
The company provides a high quality service, which is priced fairly, maintaining a professional, friendly service throughout. GJL Brickwork liaise closely with architects throughout the planning stages of a project while keeping the customer happy and well informed about its progress. They ensure that the project meets their customer's expectations, sorting out any issues as and when they should arise.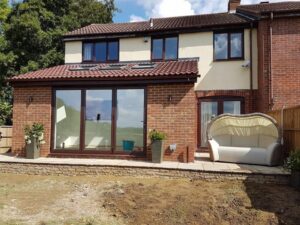 The vast majority of the work undertaken by the company stems from personal recommendation and word of mouth – something which Gary is extremely proud of. Personal testaments praise the team for their efficiency, high standards, politeness and reasonable prices.
The future
GJL Brickwork have been involved in restoration work for numerous listed buildings and have extensive experience with domestic properties in the local area. They will happily take on any projects regardless of size, and offer competitive rates with friendly and honest advice. Their aim is to provide their customers with a high quality, value-for-money building service.
And GJL Brickwork aim to keep building on their success with similar projects in the pipeline for 2021. 
The Guild team are proud to support Gary and his team!
For further information contact via:
GJL Brickwork Ltd, 40 Poyntell Road, Staplehurst, Kent TN12 0SA
Website: www.gjlbrickwork.com
Phone: 07713 490385 / 07770 964597
Email: gary@gjlbrickwork.com