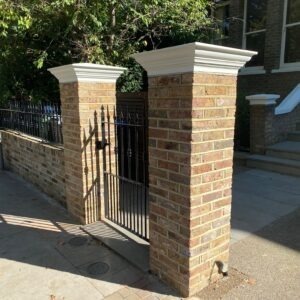 DB Brickworx Ltd is a prestigious brickwork company based in South London. Owned by Danny Brown his team have an enviable reputation for quality bricklaying services throughout London and the South East of England.
Danny offers a complete professional brickwork service and has 23 years of experience building extensions, garden and boundary walls and blockwork. His company also covers all types of pointing, including lime, brick and flush pointing. The team at DB Brickworx love building and creating beautiful brickwork walls and lime pointing, bringing buildings back to their authenticity and original splendour.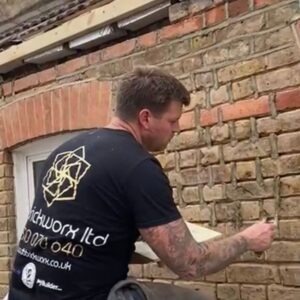 DB Brickworx's most recent project in north-west London was aimed at creating more light in a basement flat. Danny and his team had to take down a brick wall nine courses high, excavate for new footings and take away the soil and brickwork, then lay new concrete footings for both the middle wall and front wall. These were rebuilt using new bricks and brick-on-edge capping was laid on the side. Minor landscape works were also carried out to complete the project.
Danny has built up a good name for his company's wide range of quality services. His aim for the future is to upscale the business so he can take on more employees and have multiple projects running concurrently. DB Brickworx has an exceptional reputation and many satisfied customers who also provide him with repeat business. New work normally comes through customer recommendation and word of mouth.
Having laid firm foundations for his business over the years, Danny is certainly building his way to success and ensuring a bright future lies ahead.
For further information contact via:
www.findacraftsman.com
Email: info@dbbrickworx.co.uk
Mobile: 07310 070640