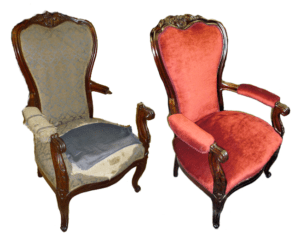 Coopers of Ilkley Ltd was originally founded in 1910 and is a well-established family run business that specialises in restoring antique objects. The company offers a range of services including French polishing, cabinetmaking, clock repairs, picture and painting restoration, re-caning and reupholstering.
Former proprietor Charles Cooper retired from the company in 2015. After his retirement Brenda Lunt became a Director of the company. Coopers is a well-known name in Yorkshire and the surrounding area and the company has retained the Coopers brand along with its excellent reputation.
Coopers has a team of master craftsmen, some of whom have over 40 years' service with the business, so have acquired a wealth of experience between them. While retaining staff and their skills Coopers have also kept many of their loyal customers who have been very impressed with their services over the years.
Restoration work
Coopers are specialists in restoring antique objects. This includes furniture polishing reupholstery, marquetry, boulle, carving and gilding, providing customers with the highest standard of quality and craftsmanship. 
Some customers are looking to preserve furniture that has been passed down as heirlooms or have acquired pieces that need love and attention. Coopers are happy to offer their antique furniture restoration services to rejuvenate items and give them a new lease of life, including traditional French polishing.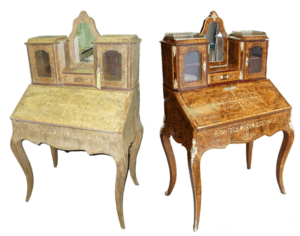 Furniture styles evolve over the years so Coopers also adapt their skills to suit changing furniture trends. In addition to restoring antique furniture, Coopers also repair modern and contemporary furniture, which includes lacquering and spray finishing for modern pieces.
They also make high quality pieces to suit individual requirements – such as a bookcase, an extra dining chair using old timber and quality fittings, cabinets and much more.
Other types of work offered by Coopers include repairs for clocks and a wide range of other items including mirrors, metalware and leathers for desk and tables. They also have a re-upholstery service that uses traditional methods – including horsehair, webbing, coil springs, deep buttoning and hand stitching.
Coopers also has the expertise to undertake restoration work for all types of paintings – including oils and watercolours.
Professional service
Coopers pride themselves on their commitment to provide a professional and speedy service to all their customers at all times, offering a personal touch. They strive to deliver excellent customer service, offering collection, free advice and estimates. 
Customers normally make an appointment for Coopers to view and assess and provide a quotation for their work. Coopers then collect, restore and are happy to deliver the item back to site and replace items in situ, if required. This may include, for example, returning hanging clocks to their rightful position.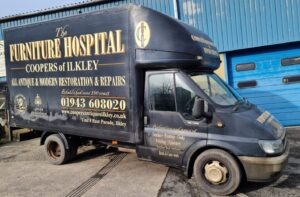 Coopers' team of skilled craftsmen are adept at carrying out jobs of all scales and sizes – from small keepsakes and family heirlooms to grand pianos. They take pride in their customer service and enjoy seeing the reactions of their customers after they have restored precious objects or furniture.
Their goal is to meet and exceed the expectations of all of their customers, both domestic and commercial. In addition, Coopers also work with insurance and removal companies and are happy to take on work damaged by fire or flood.
Longevity and the future
Everyone at Coopers is proud be part of a company that has been around for so many years and has such a good reputation, while customers are delighted by the work undertaken by the company which normally well exceeds their expectations.
As well as being a longstanding member of the Guild of Master Craftsmen, Coopers are also a member of LAPADA (Association of Art and Antiques Dealers) and the FSB (Federation of Small Businesses).
Under the Covid restrictions, Coopers stringently followed Government guidelines whilst keeping their customers well informed of their position. They are now very much looking forward to the future and working on new projects and challenges.
Great work from another highly skilled Guild member!
For further information contact via:
Coopers of Ilkley, Unit 8, Lencia Industrial Estate, East Parade, Ilkley, West Yorkshire LS29 8JP
Website: www.coopersantiquesilkley.co.uk
Tel: 01943 608 020
Email: enquiries@coopersantiquesilkley.co.uk