The Guild have rounded up a Fast Master Guide to Government help for SMEs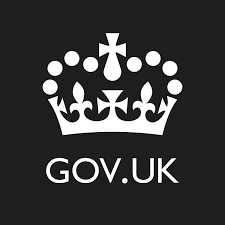 A package of temporary measures to support businesses during COVID-19 are available.
1. Business Interruption Loan Scheme
2. HMRC Time To Pay Scheme
3. Business Rate Relief for small businesses
4. Statutory sick pay relief for SMEs
1. Support through the Coronavirus Business Interruption Loan Scheme
This scheme will launch in weeks to access bank lending and overdrafts.The government will guarantee lenders 80% on each loan to support SMEs. This will support loans of up to £1.2 million, look out for more details soon here. Also the smallest 700,000 businesses – across all sectors of the economy – will be eligible for cash grants of £10,000.
2. Support paying your tax
If you are have outstanding tax you may receive support through HMRC's Time To Pay service. Arrangements are agreed on a case-by-case basis and are tailored to individual circumstances and liabilities. If you are concerned call HMRC's helpline on 0800 0159 559.
3. Support for business rates
• Immediate support is aimed at retail sector covering leisure and hospitality too
• Small companies in premises with a rateable value of between £15k and £51k could be eligible for grants worth £25,000
• Local Authorities will be able to advise, full details follow on 20th March
4. If you are paying sick pay to employees
• You will be able to reclaim SSP due to COVID-19 for up to 2 weeks
• You must maintain records of staff absences and payments of SSP, you won't have to provide a GP fit note
• Scheme will commence the day after the revised regulations come into force
As with all business it pays to talk. If you are unsure talk to your accountant, the HMRC or local authority to guide and support you.
This is a fast moving issue so keep up to date with the Government link below. Keep a close eye on Guild updates on our website and Facebook.
The Guild of Master Craftsman