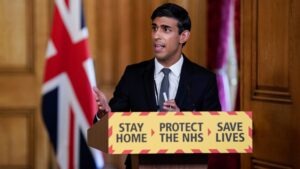 In response to many of the UK's smallest firms, and Guild members in particular, having found it hard to access lending or the Coronavirus Business Interruption Loan scheme (CBILS), the Chancellor has launched a new initiative aimed at providing simple and rapid access to loans of between £2,000 and £50,000.
Called the 'Bounce back' loan scheme the Chancellor confirmed that lenders will not need to apply traditional business viability tests to applications. Something we know smaller Guild members will warmly welcome.
What is the scheme?
Cash should be advanced within a few days, providing fast support.

The scheme should be ready to accept new applications from the 4th of May 2020.
The Government will provide a 100% state guarantee for all loans issued by lenders.

Micro-firms can apply for loans up to 25% of their turnover. 
Loans will be for terms of up to six years.
Under the terms of the new scheme, lenders will advance loans of between £2,000 and £50,000.

Like the CBILS any loans will be interest and fee-free for the first 12 months.

Micro-firms can apply for loans up to 25% of their turnover.
 
You cannot apply if you have already been advanced funds via the CBILS,  you should be able to transfer a CBILS loan to the Bounce Back Loan Scheme, if eligible.
The new loan becomes part of the wider support packages put in place by the Chancellor in recent weeks to support UK business.  
To find out more about the bounce back loan and how to apply  follow the link. 
You can apply from 9am on Monday 4th May. There will be a quick, standard form for you to complete. 
Guild lobbying for members – safe working in customer homes after lockdown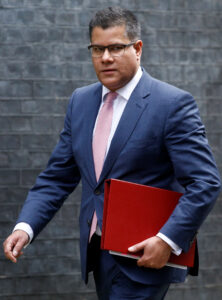 As part of the ongoing conversation of what support is needed for our members, the Guild was recently asked to attend an online meeting with the Secretary of State the Rt Hon Alok Sharma MP. The Guild was amongst 40 organisations, representing trades that have been affected by COVID-19, that were asked for opinions on how work could restart in homes. The Attendee's included Trade Unions, Health and Safety organisations, Worcester Bosch and many more.
The Guild echoed many comments shared around better availability of PPE and clarity on safe working in the future. This approach follows the Guild's lobbying of the Government to clarify working under the early COVID-19 working regulations, following strong feedback from members who were unsure of their status.
Overall there were two key strands of opinion, firstly that PPE for the sector needed to be clearly specified and made widely available and secondly clear criteria for trades to enter homes safely so they avoid the vulnerable, carry out social distancing and provide PPE for example. 
The Guild will keep you updated with any progress on these important matters as discussions continue.