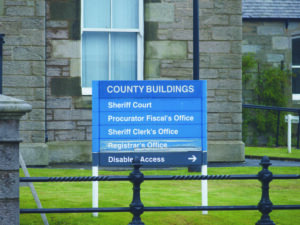 The protection of the Guild emblem continues at the highest level.  
In November 2022 a business based in Elgin, Scotland was fined over £2000 for misuse of the Guild emblem
and other associations. The Guild initiated this case after requests for removal were ignored. 
Following a robust process the Guild reports to Trading Standards, using a section 9 submission, any business that will not remove the Guild emblem when asked. Trading Standards will then investigate and can ask the Guild to attend court proceedings. 
The Guild is keen ensure only those who uphold the Guild standards of skill, integrity and expertise have the right to use the Guild emblem to gain business.
If you know of any business who is not a member that is using the Guild emblem, please contact the Guild office.