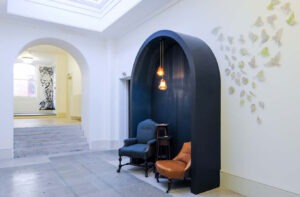 The family business 414 Timber & Fencing was first established in 1998 in north London. The company became very successful in supplying fencing materials for the building trade and the general public. As the company expanded they also established a growing reputation for joinery work with high quality, durable items produced in oak for the construction industry. 
In 2004, the search for larger workshop facilities led the company to their current site at Briggens Park, Stanstead Abbots in Hertfordshire. Covering 20 acres this site enabled them develop a wider range of timber garden products, consolidating supply to both trade and retail customers.
Branching out
Because of their reputation for highly skilled joinery work, it was decided that the joinery business would be known under a new name – Lionwood, while the name of 414 Timber & Fencing was simplified to 414 Fencing. 414 Fencing would continue to provide and expand their range of timber garden products, while Lionwood would produce an expanding catalogue of bespoke projects in wood.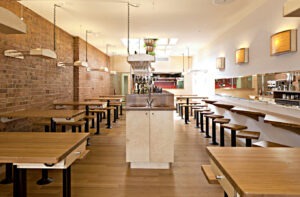 As partners, 414 Fencing and Lionwood pride themselves on offering a friendly and personal service; one valued by both trade and retail customers alike – and are still a family run business owned by director Mark Loughrey. The combined experience of everyone in the company adds up to over a century in the fencing and building trade.
414 Fencing today offers an exceptional range of garden fencing products at their on-site store. Fencing, posts, rails, gates and decking, sheds, garden furniture and accessories are all available to customers to collect or can normally be delivered within one or two days.
However, if a customer requires a certain gate but needs certain modifications, such as wider or in a different wood – then bespoke division Lionwood can make it for them. If they need posts cut down to a particular length, they can do that too.
Bespoke joinery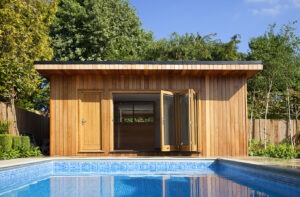 Lionwood produces an expanding catalogue of bespoke projects. As well as working with private individuals who are furnishing their residential properties, Lionwood also works in shops, offices, restaurants, hotels, private institutions and public areas.
Some of the work Lionwood has done includes refurbishing residential properties with bespoke windows, doors, staircase and front gates. They have also fitted out a highly individual public venues with custom built-in furniture and fittings. They have built special extensions for houses and offices and fitted fully glazed multiple-panelled bi-fold doors in stylish barn conversions. They have provided bespoke summerhouses and garden living space to relax in. Recently, they've added modern luxury cabins to their list of specialist commissioned woodcraft projects they can offer.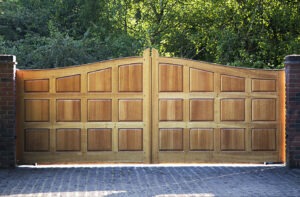 Lionwood are both creative and entirely flexible. They are able to assist clients with design and construction advice, including choosing the right materials to suit their project budget.
They consistently produce extremely accurate customised joinery and are able to provide individual and practical solutions to fulfil their customer's needs. First class construction ensures that commissioned items will stand the test of time, while security and functionality remain important.
Lionwood love working with wood; creating individual solutions to a client's requirements using their skills and craftsmanship. Whatever the scale may be of the project, they always bring the same degree of dedication to satisfying the customer's requirements.
The work is competitively priced and the craftsmen are always helpful and willing to explore the untested and the unusual. They also like a challenge, which keeps things fresh and in tune with the future.
With all their highly skilled team and successful products the well-established partners 414 Fencing and Lionwood will continue to have a busy and successful future ahead of them.
For further information contact via:
414 Fencing Woodcraft Solutions, Briggens Park, Stanstead Abbotts, Hertfordshire SG12 8LD
Tel: 01279 793 514
Website: www.414fencing.co.uk
Email: sales@414fencing.co.uk
Lionwood website: www.lionwood.co.uk
Email: info@lionwood.co.uk / enquiries@lionwood.co.uk